The Sophos XG 210 is designed to protect small to mid-sized businesses and branch offices. Based on the latest Intel technology and equipped with 6 GbE copper ports, 2 GbE SFP fiber ports plus one FleXi Port slot to configure with an optional module, it provides high flexibility and throughput at an excellent price-to-performance ratio. Home Next Generation XG Firewalls Sophos XG 210 Firewalls Sort By: Price: Low to High Price: High to Low Most Popular Title Manufacturer Newest Oldest Availability 30 per page 60 per page 120 per page 180 per page 300 per page. The Sophos XG 210 firewall is one of the best mid-range firewalls that offers superior performance with a simple management interface. These XG 210 firewalls are rated for 101-200 users, 16 Gbps firewall throughput, and 1.5 Gbps VPN throughput.
About Us
Enduser Protection
Network Protection

Secure VPN
Secure Web Gateway
Secure Wi-Fi
Secure Email Gateway

Server Protection
Online Store
Shopping Cart:
Please login or register
Create an account or Log in
Network Protection

Secure Wi-Fi

Professional Services

Enduser Protection Suites

SD Wan Optimization
Do you have questions? Looking for something in particular? Click above to speak in real time chat with one of our engineers or sales executives.

Network and endpoint protection, centrally managed and communicating together.
For stronger, simpler security.
Description
XG 210 Enhanced Support, 3 Years
*For new purchases only.
Setting up facetime on mac.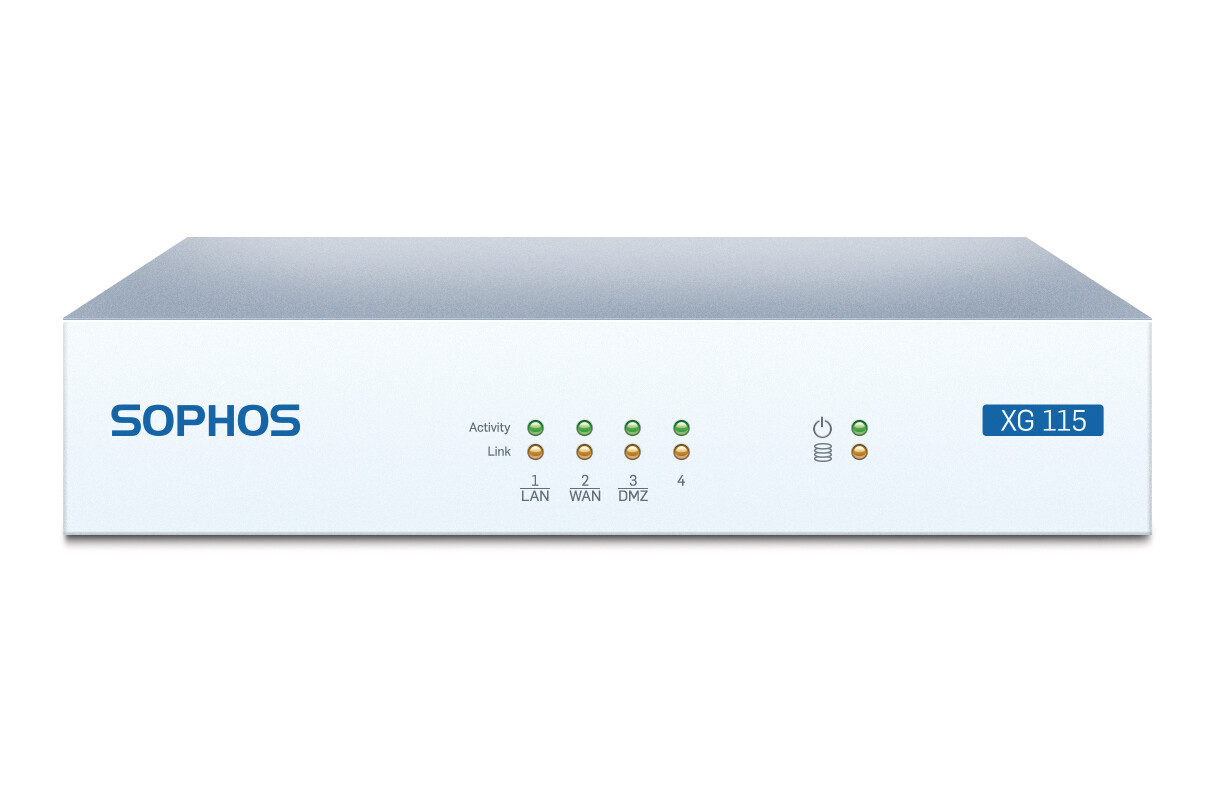 Reviews
Network and endpoint protection, centrally managed and communicating together.
For stronger, simpler security.
Site Map
Sophos SG Series

Sophos Central

Request a Quote

Sophos XG Series

Sophos Cloud




Sophos Showcase




Network Protection

Online Store

Sophos iView

Sophos Heartbeat

Try Sophos Free

Server Protection

Resources

Sophos UTM

Consulting Services

Enduser Protection Bundles

Contact Us

Sophos Mobile Control
Pricing and product availability subject to change without notice.
Sophos UTM Support can only sell products in the USA. No out of country sales.
Copyright © 2021 Sophos UTM Support. All Rights Reserved.
Call Us: 1(937) 644-8562 Selectus Consulting Fax Us: 1(937) 644-0044 Address: 17875 Kandel Rd Marysville, Ohio 43040
Industry Leading Connectivity, Simplicity and Performance
Sophos Firewall offers unmatched visibility, protection, and response. A comprehensive next gen firewall, Sophos XG firewalls are designed to expose hidden risks, block both known and unknown threats, and automatically respond to incidents.
Sophos XG 86 Firewall
Firewall: 3 GBPS
NGFW: 310 MBPS
VPN: 225 MBPS
IPS: 580 MBPS
AV (Proxy): 360 MBPS
Sophos XG 106 Firewall
Firewall: 3.5 GBPS
NGFW: 480 MBPS
VPN: 360 MBPS
IPS: 970 MBPS
AV (PROXY): 450 MBPS
Sophos XG 115 Firewall
Firewall: 4 GBPS
NGFW: 1000 MBPS
VPN: 490 MBPS
IPS: 1220 MBPS
AV (PROXY): 600 MBPS
Sophos XG 125 Firewall
Firewall: 6.5 GBPS
NGFW: 1100 MBPS
VPN: 700 MBPS
IPS: 1530 MBPS
AV (PROXY): 700 MBPS
Sophos XG 135 Firewall
Firewall: 8 GBPS
NGFW: 1200 MBPS
VPN: 1180 MBPS
IPS: 2480 MBPS
AV (PROXY): 1580 MBPS
Sophos XG 210 Firewall
Firewall: 16 GBPS
NGFW: 2.9 GBPS
VPN: 1.45 GBPS
IPS: 3 GBPS
AV (PROXY): 2.3 GBPS
Sophos XG 230 Firewall
FIREWALL: 20 GBPS
NGFW: 3.5 GBPS
VPN: 1.7 GBPS
IPS: 4.2 GBPS
AV (PROXY): 2.8 GBPS
Sophos XG 310 Firewall
FIREWALL: 28 GBPS
NGFW: 4.5 GBPS
VPN: 2.75 GBPS
IPS: 5.5 GBPS
AV (PROXY): 3.3 GBPS
Sophos Xg 210 License Price
Sophos XG 330 Firewall
FIREWALL: 33 GBPS
NGFW: 6.2 GBPS
VPN: 3.2 GBPS
IPS: 8.5 GBPS
AV (PROXY): 6 GBPS
Sophos XG 430 Firewall
Sophos Xg 230
FIREWALL: 41 GBPS
NGFW: 7 GBPS
VPN: 4.8 GBPS
IPS: 9 GBPS
AV (PROXY): 6.5 GBPS
Sophos XG 450 Firewall
FIREWALL: 50 GBPS
NGFW: 9.2 GBPS
VPN: 5.5 GBPS
IPS: 10 GBPS
AV (PROXY): 7 GBPS
Sophos XG 550 Firewall
FIREWALL: 65 GBPS
NGFW: 11.7 GBPS
VPN: 8.4 GBPS
IPS: 17 GBPS
AV: 10 GBPS
Sophos XG 650 Firewall
FIREWALL: 85 GBPS
NGFW: 16.4 GBPS
VPN: 9 GBPS
IPS: 20 GBPS
AV: 13 GBPS
Sophos XG 750 Firewall
FIREWALL: 100 GBPS
NGFW: 18.6 GBPS
VPN: 11 GBPS
IPS: 22 GBPS
AV: 17 GBPS
We can provide you a better price if you contact us directly. Prices vary by sector (government, education and corporate) and discounts are available for more than 9 licenses.
Download Sophos XG Firewall Brochures and Documentation
Sophos Xg 210 Price In Texas
Call us at (818) 528-5600
for information on Sophos XG Firewall
StillPoint Systems
Glendale, CA
818 528 5600
Sophos Xg 210 Firewall
BUSINESS HOURS
Sophos Xg 210 Price In Bd