Miscellaneousmr. Becker's Classroom
Becker's Classroom! This is where you'll come to find information that you need about the class, events that happen in Grades 7-12, and see evidence of what we have done! Click above, in the header, on your class for information! Rimworld name in game access download free.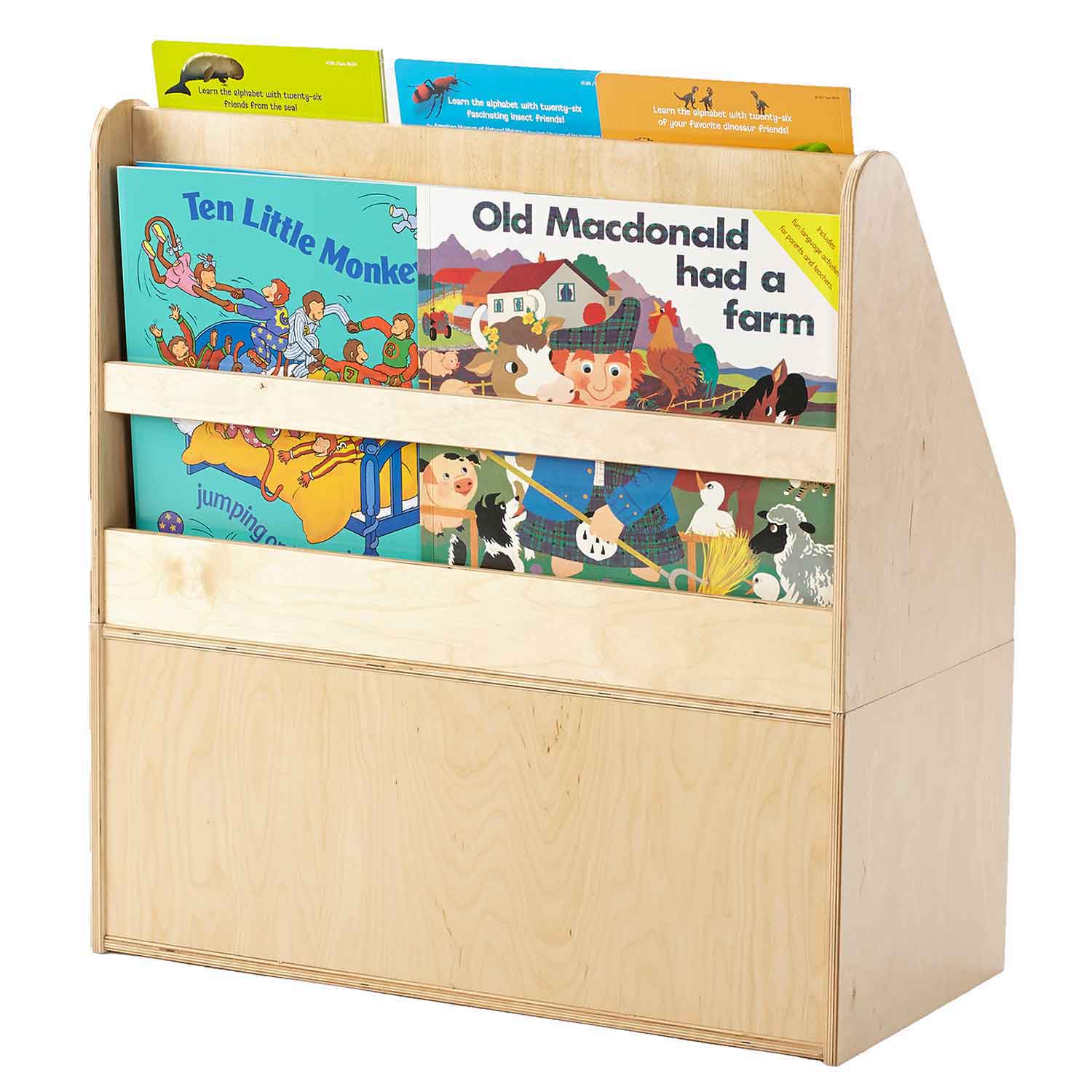 Standard Biology Honors Biology; 6/14- Final tomorrow! 6/14- Study 6/13- Study for Final 6/13- Study for Final 6/10- Study for Final.
Introduction; Comments; NYU's Advanced Imaging of the Musculoskeletal System: Up Your Game 2019 (Videos+PDFs) Explore Key Topics. This CME program is a comprehensive look at new.
Miscellaneous Mr. Becker's Classroom Supplies
Homework Assignments
| Standard Biology | Honors Biology |
| --- | --- |
| Standard Biology | Honors Biology |
| --- | --- |
| 6/14- Final tomorrow! Study! | 6/14- Study |
| 6/13- Study for Final | 6/13- Study for Final |
| 6/10- Study for Final | 6/10- Lab PPT |
| 6/9- none | 6/9- Lab PPT |
| 6/7- none | 6/7- ETC WS, Lab PPT |
| 6/6- none | 6/6- POGIL: Cell Respiration |
| 6/3- Study for Respiration Q | 6/3- Plant Adaptations Packet, Lab PPT |
| 6/2- Muscles WS | 6/2- Study for Q |
| 5/31- Study for Photosynthesis Quiz, Muscles WS (due 6/3) | 5/31- dropped |
| 5/27- Enjoy the Holiday! Eat plenty of hotdogs and popsicles. | 5/27-Enjoy the Holiday! Eat plenty of hotdogs and popsicles. |
| 5/26- Study Photosynthesis | 5/26- Bioman Interactive Photosynthesis |
| 5/23- study light reaction | 5/23- study light reaction |
| 5/18- Vocab | 5/18- Fall Foliage Packet |
| 5/17- ATP WS | 5/17- ATP Poem |
| 5/12- RAFT | 5/12- dropped |
| 5/11- RAFT | 5/11- Lab Analysis Qs |
| 5/10- RAFT | 5/10- Projects |
| 5/9- RAFT | 5/9- Prelab |
| 5/5- DNA Argument | 5/5- Study for U8 Test |
| 5/4- Prelab Qs | 5/4- Genetics Review Questions |
| 5/2- none | 5/2- Review Problems (due Thurs) |
| 4/28- study for U8 test | 4/28- WS: Multiple Alleles |
| 4/25- Genomic Code WS | 4/25- Complete Punnet Squares WS (pg 1-4) |
| 4/15- Work on Project | 4/15- Work on Project, Punnet Square WS |
| 4/14- TT WS | 4/14- Punnet Square WS |
| 4/13- dropped | 4/13- Article Reflection and Mendel Reading w Questions |
| 4/12- TT WS | 4/12- Article Reflection (due 4/14), Study for Meiosis Q! |
| 4/8- Study for DNA Quiz (Monday), DNA Comic or Narrative | 4/8- Write About: Mitosis and Meiosis, EDpuzzle (Monday) |
| 4/7- Study for DNA Quiz | 4/7- Write About: Mitosis and Meiosis |
| 4/4- Finish DNA packet assigned Friday | 4/4- Study for U7 Test |
| 3/31- none | 3/31- complete all lab Qs |
| 3/28- dropped | 3/28- Topic 2 HW WS #1-10 |
| 3/24- Non-Mendelian Problems (due Monday, will be graded for correctness) | 3/24- Topic 2 HW WS #1-10 |
| 3/23- Non-Mendelian Genetics Problems | 3/23- dropped |
| 3/22- Assigned Non-Mendelian Practice Problems | 3/22- Study for DNA Structure/Replication Q (3/24), DNA Replication WS |
| 3/21- Complete Bikin Bottom Genetics (Dihybrid Crosses) | 3/21- DNA Replication Narrative or Comic |
| 3/18- dropped | 3/18- Emperor Qs (due tomorrow), Obj 1 |
| 3/16- genetics scavenger hunt | 3/16- none |
| 3/15- study for meiosis quiz | 3/15- study for U6 quest |
| 3/14- Meiosis Crossword, Meiosis Quiz Wednesday | 3/14- Emperor Qs, U6 Quest Wednesday |
| 3/11- EDPuzzle (due monday) | 3/11- Emperor of all Maladies Qs |
| 3/9- dropped | 3/9- complete mitosis stations assignment |
| 3/8- meiosis vocab | 3/8- finish POGIL |
| 3/4- Study for U6 Test | 3/4- Objs 4,6,8,9 |
| 3/1- dropped | 3/1- Study for Test, Complete Objs |
| 2/29- Lab Qs due Wed, Study for Mitosis Q (Wed 3/2) | 2/29- Study for U5 Test (Wed 3/2) |
| 2/26- Study Mitosis | 2/26- dropped |
| 2/25- Finish Mitosis POGIL | 2/25- Objs 24-26 |
| 2/24- Objs 3-5 | 2/24- Pulse and BP Lab Qs |
| 2/23- Objs 1,2 | 2/23- EDPuzzle due 2/24, Objs 28-30 |
| 2/22- dropped | 2/22- EDPuzzle |
| 2/10- Study, Osmosis Lab Qs | 2/10- Concept Map |
| 2/4- Excretory System WS, Osmosis Lab Qs | 2/4- Osmosis Lab Qs, CF Article |
| 2/3- Read 38-3, Objs 10-1, Lab Qs (due 2/10) | 2/3- CF article, Lab Qs (due 2/8) |
| 2/2- Excretory System WS, Obj 10, 11 | 2/2- CF article, Lab Qs |
| 2/1- Sports Drinks WS | 2/1- CF article, Lab Qs, Study for U5 Quiz |
| 1/29- Objs 6-9 | 1/29- Objs 18-21, CF article (due 2/5) |
| 1/28- dropped | 1/28- sports drinks WS, objs 5, 6, 7, 10, 13 |
| 1/15- Objs 1-3 | 1/15- Objs 1-4, Lab Qs |
| 1/14- Review Questions (due tomorrow), Objs 1-3 | 1/14- Review Questions (due tomorrow), Objs 1-4 |
| 1/11- Study for Q | 1/11- Study for Q, CER |
| 1/8- Lab Qs, Study for Q | 1/8- Read Ch 6, Objs 16-19, Study for Q (1/12) |
| 1/7- EDpuzzle: The Cell, Lab Qs | 1/7- dropped |
| 1/6- EDpuzzle: The Cell | 1/6- Obj 9, 14, 15 |
| 1/5- Study cell organelles, finish POGIL | 1/5- Study cell organelles |
| 1/4- Obj 1-2 | 1/4- Obj 7-8 |
| 12/19- Study for Unit 3 Test | 12/19- dropped |
| 12/18- Lab Report | 12/18- Study Digestive System |
| 12/17- Lab Report, Add to Notebook | 12/17- Study Digestive System |
| 12/16- Lab Report, Add to Notebook | 12/16- Lab Report, Study Digestive System |
| 12/14- Lab Report, Digestion EDpuzzle | 12/14- Lab Report, Digestion WebQuest |
| 12/10- Lab Introduction | 12/10- Lab Report (due 12/16), Digestion EDPuzzles (due 12/14) |
| 12/9- Objs 27-30, Lab Introduction (due Friday), QUIZ! | 12/9- Topic 1 Objs, Lab Report, QUIZ! |
| 12/8- Toothpickase Qs, Objs 27-30 (due 12/10) | 12/8- Concept Map, Unit 3 Topic 1 Objs (due 12/10) |
| 12/7- dropped | 12/7- Objs 9-10, toothpickase Qs |
| 12/4- obj 16, complete frayer model notes | 12/4- obj 6, 7, 8 and Frayer Model Notes for Macromolecules |
| 12/3- Complete Frayer Model Notes (due Monday) , Post Lab Qs (due tomorrow), Macromolecules in your Food WS (due tomorrow) | 12/3- Obj 4,5 |
| 12/1- Frayer Model (carbs and lipids) | 12/1- Post lab Qs |
| 11/30- obj 14, 15 | 11/30- obj 3 |
| 11/24- dropped | 11/24- no HW |
| 11/20- Objs 1-3 | 11/20- dropped |
| 11/17- Study for unit 2 test | 11/17- Post lab Qs, Upload projects to padlet |
| 11/12- Complete biogeochemical cycles packet, upload project to padlet | 11/12- dropped |
| 11/10- Biogeochemicals packet Pg 3, Continue work on projects | 11/10- Lake lab post-lab Qs/CER, Continue work on projects |
| 11/9- Pages 1-2 in biogeochemical packet | 11/9- Lab Qs |
| 11/6- -Succession WS -Article Reflection | 11/6- -EDpuzzle (2) -Article Reflection -Read Lab |
| 11/5- Dropped | 11/5- Article Reflection, EDpuzzles (2) |
| 11/3- Finish Biome CER/Narrative | 11/3- Dropped |
| 11/2- Predator/Prey Graph | 11/2- Objs 18 & 19, Succession Game Reflection, Bring in a Composition Notebook |
| 10/28- Quiz tomorrow! | 10/28- Quiz tomorrow! |
| 10/27- population ecology case study | 10/27- continue to work on project |
| 10/23- Project Research due Monday | 10/23- Case Study & Project Research- due Tuesday |
| 10/22- Finish ecological pyramids packet, obj 26 | 10/22- Population Ecology Case Study, Obj 35 |
| 10/21- Write About: Food Chain, Food Web | 10/21- Finish POGIL, Obj 31-33 (next class) |
| 10/19- Obj 21, 23 | 10/19- Obj 11, 31-33 |
| 10/16- Obj 11 | 10/16- Obj 11 |
| 10/15- Obj 3 | 10/15- Obj 11 |
| 10/14- No Class, Good Luck on PSAT! For tomorrow- complete the Ecological Footprint Webquest | 10/14- PSAT |
| 10/9- Lab Report Due to Schoology | 10/9- Hold off on doing obj 3-8 for HW. We will discuss new objective expectations on Tuesday. Enjoy the long weekend! |
| 10/8- Lab Report Due Tomorrow on Schoology | 10/8- No HW, Enjoy! |
| 10/6- Study for Unit 1 Test | 10/6- Study for Unit 1 Test |
| 10/5- Obj. 24-26, Lab Report- Due Friday, Unit 1 Test- Thursday | 10/5- Study for Unit 1 Test |
| 10/2- Lab Report Pt. IV, Obj. 23 | 10/2- Study for Unit 1 Test! Test will be Thursday 10/8. |
| 10/1- Drop | 10/1- Lab Report- submit on schoology, Obj. 24-26 |
| 9/29- EDpuzzle Qs, Lab Report Pt. II (https://edpuzzle.com) | 9/29- drop |
| 9/28- Lab Report Pt. I, Make EDpuzzle Account | 9/28- Obj. 20-22, Lab Report Pt. II |
| 9/25- Obj. 16-18, Lab Report Pt. 1 | 9/25- EDpuzzle Qs, Lab Report Pt. 1 |
| 9/24- Obj. 11-15 (Due Friday), Work on Lab Report | 9/24- Fear of Darkness WS (Due Friday), EDpuzzle Qs (Due Monday) |
| 9/21- Obj. 11-15 | 9/21- Come to class ready to execute lab- have variables defined, tables and graphs made. |
| 9/17- Written opinion for: "Are Viruses Alive", Finish POGIL if needed, Study for Unit 1, Topic 1 Quiz on Monday | 9/17- Study for Quiz on Monday- covers material from objectives 1-7 and any other material discussed in class |
| 9/16- Characteristics of Life WS (Due Thursday), Compose Opinion for 'Are Viruses Alive?' (Due Friday) | 9/16- Study for Unit 1 Q (Objs 1-7), Obj. 12-15 |
| 9/10- Obj 10 | 9/10- Obj 6&7, respond to the post @ http://www.debate.org/opinions/today-many-scientists-think-viruses-are-alive-while-many-scientists-think-viruses-are-not-alive-with-whom-do-you-agree |
| 9/9- Obj. 10, read pg 16-19 | 9/9- Obj. 6&7- Due Friday 9/11 |
| 9/3- Watch the short film: Here Be Dragons- http://herebedragonsmovie.com AND complete the WS | 9/3- Do obj. 4, Watch the short film: Here Be Dragons- http://herebedragonsmovie.com |
| 9/2- Objectives 1-4, Read pgs. 3-15 | 9/2- Objective 2 |
| 9/1- Read over syllabus materials and sign/get signed expectations agreement by Thursday 9/3 | 9/1- Objective 1, Read Prologue in Textbook |
| Dropped | 8/31- Read over syllabus materials and sign/get signed expectations agreement by Thursday 9/3 |
Why HW Matters .numbers